SPOTLIGHT ON ŞENER BESIM SPOTLIGHT ON ŞENER BESIM
Although Şener Besim is a world renowned eyewear and jewellery designer, there is so much more to him. His experience growing up in Australia is typical of second-generation immigrants everywhere -of neither one place nor another, culturally, spiritually and intellectually he was a go-between which is found in his unique, sculptured designs in his latest collection aptly titled Compass.

His work explores extreme luxury with a heightened sense of conscious creation with objects and sculptures hand-crafted with care to a meticulous finish, each unique piece is destined to be worn by a discerning customer with passions that encompass the visual arts and architecture, style and design.

Şener sits with BOY! Incognito to talk about his design process,facing adversity and his unique design philosophy.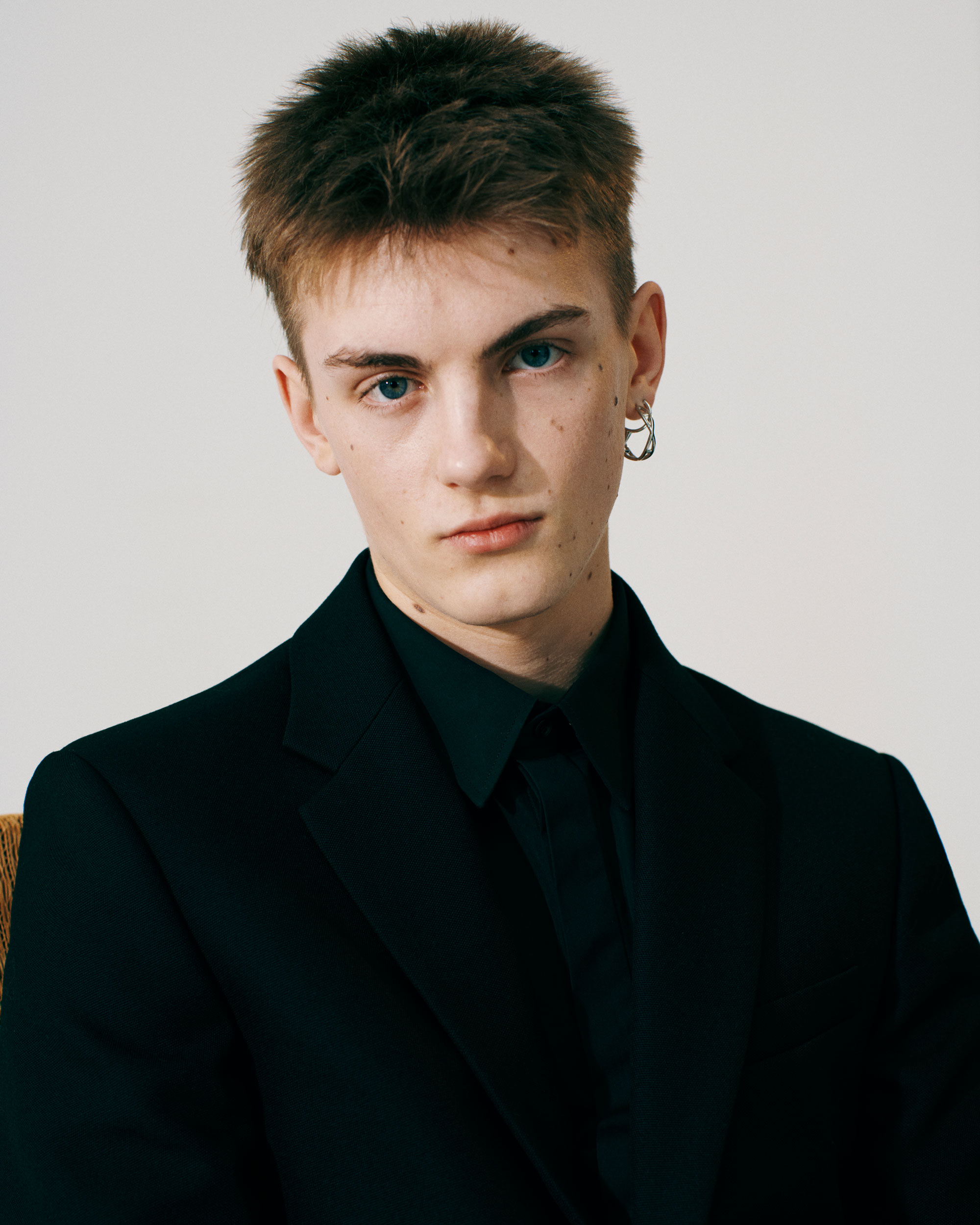 What drove you to forge a career in fashion?

At the age of 10 or 11, was when I first turned the pages of a fashion magazine – that's the moment I immediately recognized the power of fashion and my attraction to it as a field of immense creativity. I was transfixed by the inspiring and emotional imagery. This memory remains with such clarity, even today I can recall several campaigns in detail. I was a young Ethic boy living in Australian suburbia and suddenly felt transcended to another world. This was a mesmerizing world brought to me via the pages of Vogue Italia, Paris Vogue and Vogue Australia.

At the age of 14, I acted on this obsession, and did work experience at a reputable tailor in Collins street specializing in suiting. Immediately, I was surrounded by such brands as Valentino, Reporter and Cerruti, and recall the senior tailors fussing over exquisite detailing. I loved it. For approximately 6 years this environment would expose me to the finest textiles, detailing and above all the conviction for desiring more. It was a critical period for the fashion world, the 1980s, the rise of the 'power' brands.

In particular, I was drawn to the innovation and gravitas of Giorgio Armani.

Following the completion of fashion design/merchandising at RMIT, I elected to undertake a Degree in Commerce. This decision allowed me to work abroad and focus my travels throughout Europe where a closer connection could be established within the fashion industry. It was during these travels that I also began exploring in greater detail my heritage. I eventually found myself immersed in my parent's homeland of Ohrid, now in the Republic of Macedonia (former Yugoslavia) though once part of the Ottoman Empire, best described by its multiple layers of rich cultural intersections.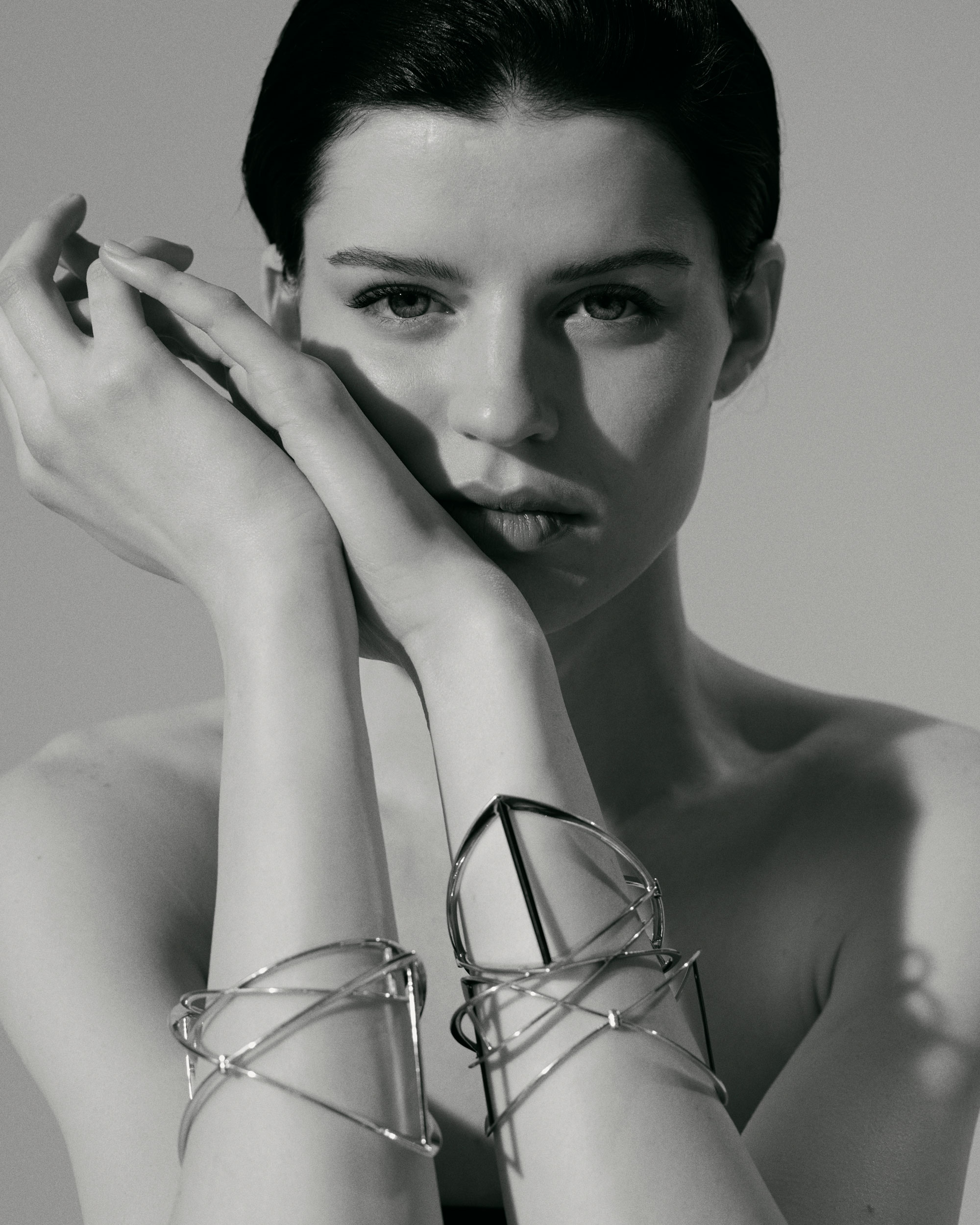 Being of Albanian and Turkish descent and growing up in Australian suburbia, did you face adversity for wanting to enter a career in fashion?

I did face adversity wanting to enter a career in Fashion as my upbringing encouraged conservative career paths that provided certainty.

Certainty and clarity were constant themes I think because the amount of uncertainty that immigrants would face in the journey in a new life (KURBET)

Rather than my parents exploring and celebrating the journey and the development of their own characters and the new skills learnt on their journey, their response was to strongly encourage their children to more conservative career paths.

Lucky for me my parents loved Fashion so they could relate to it but still involved me having to educate them on the careers available within the Fashion industry.



How did you overcome it?



I overcame the obstacles by showing my parents how happy I was working within Fashion, my passion for design and the progressive Fashion image was quite evident and I wanted to discuss and share with whoever would listen! Ultimately my parents wanted to see me happy to support me in my endeavours.




How has your upbringing influenced your design philosophy?

Visiting the local Mosque with my Father as a child very much has influenced my aesthetic and design process The architectural expression that arise from earlier Ottoman architecture that is found in Mosque's has been a critical and specific source.

Technical, geometric equations realized via highly skilled trades people are, for me, truly absorbing. It is not only the actual matter within such architectural fabric but the metaphysical sensory awakenings they give rise to.

I am absorbed both by what I see in the tangible result and what I feel on a spiritual level.

Tell me about your design process.




I am absorbed both by what I see in the tangible matter and what I feel in its spiritual realm.



This is an equal equation for my work. It is this I seek to awaken within my work – The essence within the form, hence the decision to work with semi-precious stones that have properties that give rise to stillness and the metaphysical. My mediation practice is something I take very seriously and is the essence within the physical product. The use of Onyx and Turquoise is an example of combining these stones within a luxury context in one of the ways that build on this narrative.

With respect to my ethnicity, borders in that part of the world had changed on numerous occasions, significantly with the end of the Ottoman Empire in the early 20th Century Albanians found themselves outside of what is now known as Albania.

I am particularly influenced by Mosques and architectural structures that would have been built anywhere from the 15th century right up to the 18th century.

Earlier Ottoman Architecture was highlighted by Arches, Domes and cubic buildings combined with triangular spaces within these spaces, these elements reflect my work, curved forms and angled facets.


What is your proudest moment to date, personally and professionally?

Collaborating with OMA, Bill Henson, Tilda Swinton wearing the product, being interviewed by Suzy Menkes for British Vogue.




What advice would you give to other young creatives?



Pay close attention to the things that continuously peak your interest as these things are your passion and have a lot do with your calling. Perfection does not exist and the idea of it is boring anyway so embrace all of the things that make you who YOU are. There is no such thing as Failure ONLY lessons and take risks and back yourself.


Shop the ŞENER BESIM Compass collection at www.senerbesim.com