LUCA MASTROIANNI WHO'S THAT BOY?
At just 20 years old, Belgian photographer

Luca Mastroianni

can only be described as a true creative prodigy.



While others his age are posting selfies, Mastroianni is creating digital haute couture and transporting you to his surrealist story book world where the beginning, middle and end are carefully crafted to reflect a nostalgic but futuristic tale where fashion meets art and familiarity meets the unknown.

Luca Matroianni sat with BOY! Incognito and answered our lucky 8 questions.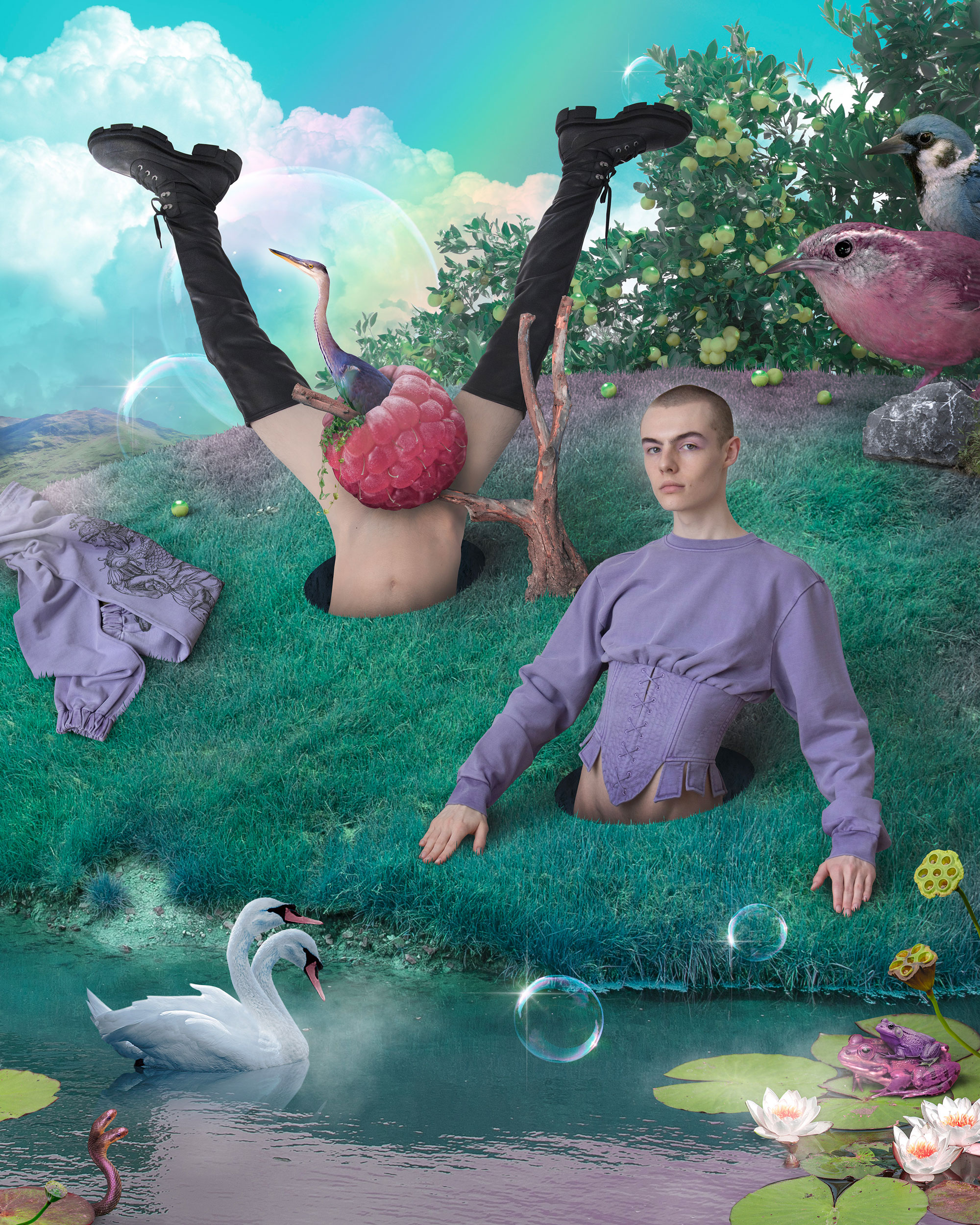 1. What's your favourite time of day?





I would say the morning, just before noon. This is when I feel the most motivated to work, and the best mentally.




2. What is one item you can't live without?



My phone (yes, I'm being very basic with this one).




3. What are 8 things you are vibing at the moment?



Jhené Aiko's last album 'Chilombo'.

Mugler.

Margiela.

Korean Skincare (and anything about self care in general actually).

Art documentary.

Beyoncé (forever and ever).

Retro Sci-fi art.

My cat. 🐱




4. One vice you want to give up?



Laziness. I can be very lazy sometimes.




5. One vice you don't want to give up?



I'm a perfectionist, and glad I am one.
It just makes me very anxious sometimes.






6. Favourite book(s)?





I don't read books. But now that we're in quarantine it might be a good time to start.



7. Where do you find inspiration?



In art and fashion in general. I'm very inspired by illustrations and paintings, from any style and period in history. I like my photos to look like paintings and unreal. On top of that, I like nature, futurism, surrealism, religious imagery and fantasy. I think it's a bit of all these things mixed together.




8. What is one change?



The evolution of social media. Instagram has obviously a big role in the fashion industry and for artists in general. I wonder if new platforms like TikTok could have the same impact?
---