WHO'S THAT BOY? EWAN BELL WHO'S THAT BOY? EWAN BELL
Emerging Talent Photographed by Chris Polak Modeled by Matt Delvin Styling and Clothing by Ewan Bell Emerging Talent Photographed by Chris Polak Modeled by Matt Delvin Styling and Clothing by Ewan Bell
Designer Ewan Bell started his career interning with GQ and Vogue magazines before discovering his own knack for visual storytelling. Fast forward to today, Ewan Bell is a designer and the story he is telling now represents one that is fresh, modern and blurs gender boundaries. Ewan sits with BOY! Incognito to discuss the Ewan Bell DNA, what inspires him and his latest collaboration, Isolation, shot by Chris Polak.



Who is Ewan Bell?





I'm a stylist and designer. I never studied fashion - I did marketing, but after I finished I gravitated towards fashion, making clothes and stylist assisting.




What is the Ewan Bell DNA?



Fashion that is exaggerated, unusual and sleek.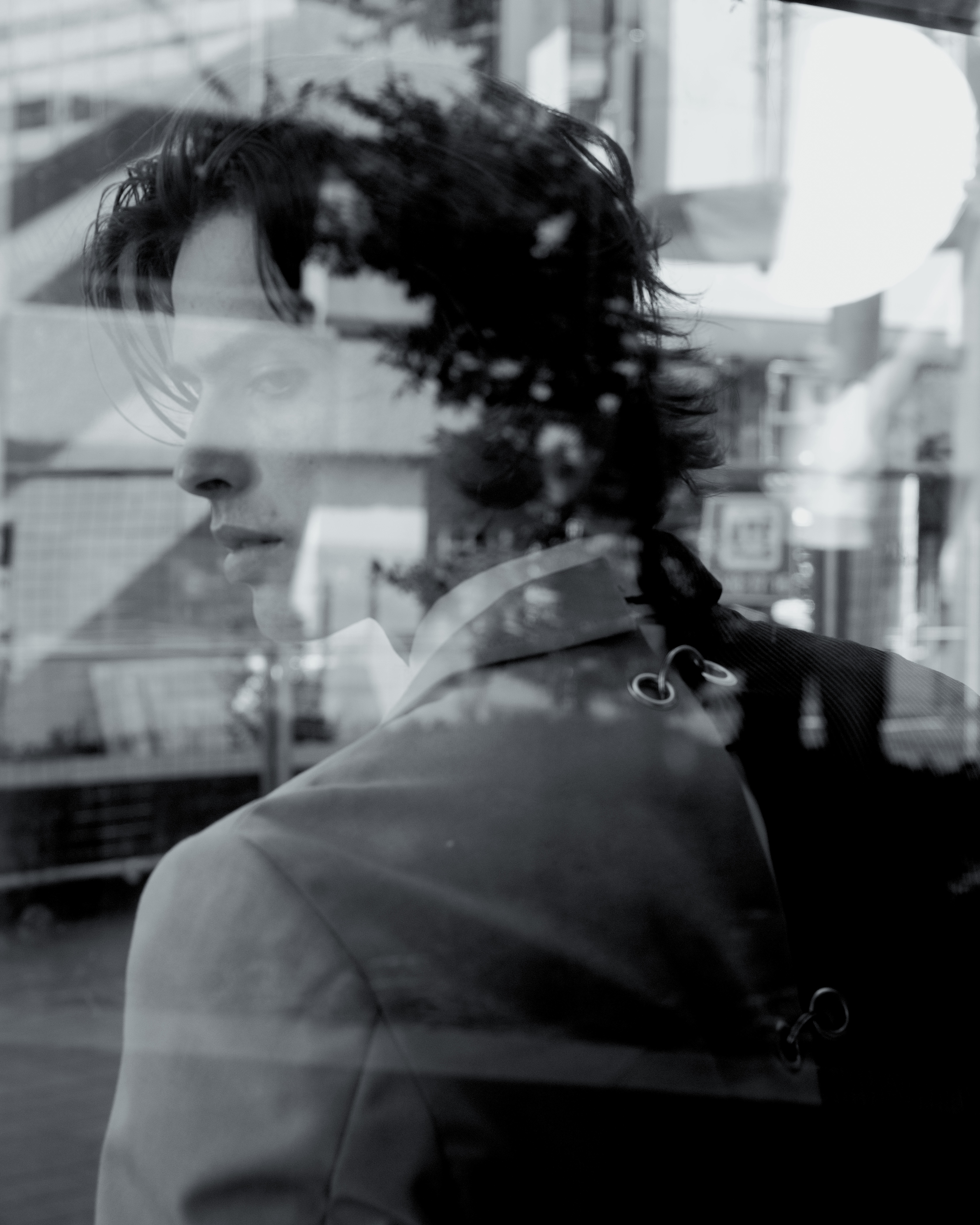 Describe your brand in 3 words.



Adaptive, other-worldly, evocative.
Tell us a bit about your experience in the industry.



I was introduced to the industry when I started interning at GQ/Vogue in late 2019. Being in the editorial world opened my eyes to the idea of telling a story through styling, which is something I'm now obsessed with. Outside of interning, I began freelance stylist assisting, and have styled a few of my own shoots, most of them incorporating my own design.



Tell us about your design process.

I usually start by seeing something I love and want to make my own version of.

I usually sketch it, and change the design to make it more me. I draw it on pattern paper, cut the fabric and figure out how to sew it together with youtube.


What was your inspiration for Isolation?



Chris and I were inspired by the metallic, brutalist shapes of the location. We wanted to create a kind of future dystopia. Chris' masterful direction and staggering angles form such an incredible illusion. Something in the Divergent/Blade Runner world - a soldier in moments of vulnerability.
---
Who inspires you?



I love action/sci-fi movies - they always have the best outfits. Latex spacesuits, motorbike leather and space age underwear are just so cool to me.

Leeloo's bandage outfit in The 5th Element and the alien spacesuits in Prometheus are some of my faves.



Music videos too - I love Nonbinary by Arca and honestly any video by Doja Cat, Lil Nas X, FKA Twigs, Travis Scott and Gaga

Of course, I'm also so inspired by designers - Rick Owens is my fave and I also really love Alyx and Peter Do.



What made you want to pursue a career in fashion?



I'm really just obsessed. There's no other option, and nothing else that interests me on this level. I think about it all the time. My best ideas come when I'm running or driving, and blasting music.
What has fashion meant for you?



Self expression - it's a cliche but so true. Exploring sexuality and gender, testing classically masculine and feminine styles, and being original.





What is the future of fashion according to Ewan Bell



A less distinguished line between mens and womenswear and more celebration of diversity when it comes to ethnicity, body types and gender.