SPARK! DAVID KIEN & MATTHEW HERMAN of BOY SMELLS

Words James Tawfik Photography Isabella Behravan Words James Tawfik Photography Isabella Behravan Words James Tawfik Photography Isabella Behravan Words James Tawfik Photography Isabella Behravan
---
'We hope the scents encourage people to explore their identity, rather than define it.'


In a world of vapid movement, we have grown to expect constant noise. So it was to my surprise and delight when I was browsing through MECCA's website and discovered Boy Smells and immediately felt a sense of belonging. You have seen them on instagram, a black frosted jar with a contrasting millennial pink label, a name that sparks curiosity and is a refreshing and necessary mix of both aesthetic and soothing and shocking and irreverent. When you are in the presence of a Boy Smells candle, you are in the presence of a quiet and important piece of pop culture - regardless of the scent, each candle has three distinct notes; Cheekiness, depth and humility. But what is it about Boy Smells that evokes a striking sense of familiarity?

Co-founders Matthew Herman and David Kien are a modern day love story. Matthew who grew up in Texas and David who was born in New Jersey and moved to Los Angeles met on a dating app before creating Boy Smells which was developed inside the co-founders' Los Angeles home where the business still operates from.

'Balance is more of an individual thing for us. We do date nights and travel out of town to remind ourselves that work is not everything. But Yoga is a really important part of my life, some alone time to reset.'

explained Matthew when I questioned how they have successfully created work and life structure. David adds

'I like to meet up with friends a couple of days a week after work. Usually you get to go home to your partner and talk about your day - Since we already know, it's good to download with other people.'

It is apparent that the two share a very deep love and mutual respect.

After lustrous careers in the fashion industry, Both Matthew and David turned their eye to making candles. 'Boy Smells started as a hobby, then it became a side hustle, and finally it became our jobs' Said Matthew

'We kind of just put one foot in front of the other while we experimented and figured out what we were really doing.'

To which David adds 'We knew where we wanted our brand to be and to mean, and just figured out everything in between as we needed to. Neither of us were like, ok we are quitting fashion and doing this now. Boy Smells as a brand developed rather organically over time and though our candles may technically fall into the beauty / wellness space, we still feel that Boy Smells has its roots in the fashion world, especially since we expanded into intimates with our Unmentionables collection.' a brilliant addition that they have aptly titled a study in closeness which pairs the two things humans hold closest to their bodies which when paired together crete the ultimate at home experience. In effect, making your intimate space a place for you to feel comfortable and authentically you.

But where did the name Boy Smells come from?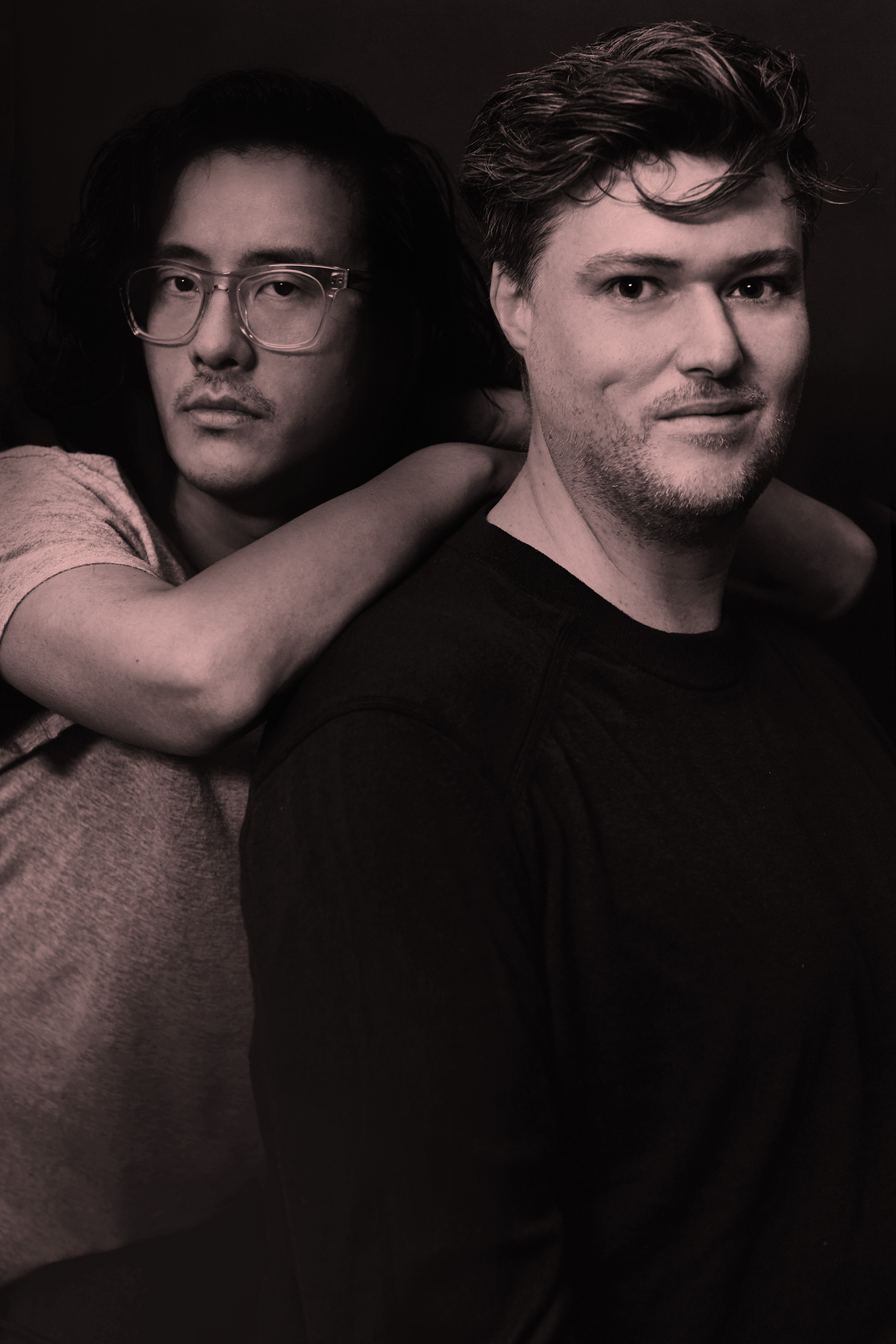 'The inspiration behind the name came when I started to notice that all of my girlfriends loved to wear musky, woodsy scents that were traditionally considered to be masculine, while I personally prefer floral scents.' Says Matthew 'At the same time I started to notice that a lot of creatives were dressing themselves in fragrances that borrowed from across the gender binary. I could tell that all of these people were harnessing a kind of power to take on the day from the other sex which I really loved and wanted to continue to play with that idea. Why should scent be gendered?'



But the name, like the entire brand ethos, is designed to be playful and call the concept of gendering into question 'The name is Boy Smells (something traditional gendering would likely associate with the color blue), but the brand color is pink,' Explains David,

'but we are having fun playing with what gender means in scent, and reminding people that it's not just black and white (or pink and blue) and you should be able to enjoy whatever scent makes you feel good, regardless of how you identify.'



The Boy Smells DNA in its cruxe, challenges and breaks down the vastness of gender and reflects the complexities of personal identity.

'We really like the idea of the boundaries being blurred. There is nothing really off limits for us. Breaking down the gender binary will always be at the heart of the brand.' explains Matthew
'We hope the scents encourage people to explore their identity, rather than define it.'

The candle LES is the definition of Boy Smells complex DNA; Embracing cross cultural ingredients in a very loud and proud way. Inspired by produce stands and bodega flowers sitting alongside sacks of jasmine rice and dried spices, LES is a similar mash up of cultures and references. LES is a striking combination of coconut and jasmine rice powder giving milky sweetness, while the pack blossom makes it very pretty. There is some cardamom and cedar in there which ground the scent. How the candle got it's name is as multifaceted as the scent.

'LES is the plural, many. But it is also an acronym for New York City's Lower East Side.There is also a tongue-in-cheek queer reference with the name LES. It's our candle with the queerest perspective.'

Matthew and David explain.

But do they walk the walk?

As you delve deeper into Boy Smells you discover the most underlying and important notes of the brand; you discover that they are entirely committed to bettering the world around them and recognise the power in being a queer run brand.

'On the financial front, we work with organizations like The Trevor Project that give back directly to our community'

says Matthew, referencing how Boy Smells donated 50% of all proceeds from the sale of LES during the month of June to The Trevor Project to give back during Pride Month.

'But on an ongoing basis, I hope Boy Smells brings some representation. We are proud to be offering products for the home that are not created by a corporation or focus group and hope the scents more accurately reflect our consumers' identities'



David continues by explaining that Boy Smells is also committed to sustainable practices

'The boxes are cardboard rather than plastic, we use coconut and beeswax rather than paraffin, our glass jars are reusable and while brand fans can always expect the unexpected from Boy Smells as far as scent goes, they can rest assured knowing they will always be making a sustainable choice when supporting our brand.'



As I look across the room to my burning LES candle sitting on my dining table between two golden candelabras, I can't help but feel a sense of comfort. The fragrance powerful and provoking, I stare into the warm glow of the flickering light and it becomes apparent that the familiarity I felt upon discovery is deeper than surface level - Boy Smells is a symbol of identity, a symbol of progress and a symbol of unconditional love.

An eternal comfort ignited by an eternal flame.